Agriculture
Custom Growing Trays
PolyFlex Products partners in the development and manufacture of vertical farming growing trays for one or more plants in a hydroponic system. The design takes space, lighting, automated planting, harvesting ease and durability for reuse into consideration. Trays will endure multiple plantings to provide exceptional value.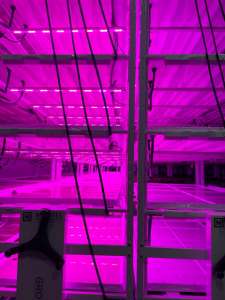 Trays are designed with high dimensional stability to facilitate automated harvesting and are nestable and stackable to minimize and save valuable space when in transit or not in use.
Disciplined methodologies and lean principles ensure the highest quality and value for our customers. We have a culture of continuous improvement and compliance across our manufacturing facilities.
Dedicated project managers follow the entire process from start to finish. Final products are washable, recyclable and reusable and can be easily identified. Together we sustainably create products that improve the world.
Success in vertical farming demands precise control of environmental factors to produce crops consistently. PolyFlex Products helps growers meet these demands with proven high-strength, precision-manufactured, technologically advanced product design, manufacturing processes and polymers.
Turnkey Manufacturing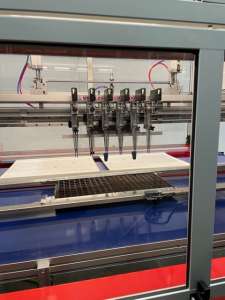 From product design and material engineering to manufacturing and quality testing, we bring a turnkey solution to every project.
Our end-to-end electronic supply chain includes innovation, product demand planning, material tracking, manufacturing and product protection.
Rapid Response Team Emergency Support
While you can't predict when automated systems or manufacturing flows will be interrupted, you can be assured that the PolyFlex Products Rapid Response Team is ready to go in an emergency. From design and engineering through manufacturing and testing, we deliver solutions quickly – anytime, anywhere.
LET'S DISCUSS YOUR MATERIAL HANDLING REQUIREMENTS
734-458-4194
Q&A with Ken Bylo, Executive V.P. / Partner
Agricultural Industry Solutions
Ag industry Injection molding
Ag trays
Automated pallets
Automated totes
Automated trays
Automation components
Consumer goods packaging
Consumer product packaging
Custom- formed plastic
Custom- molded product protection
Custom packaging for light to heavy components
Dunnage trays
Durable containers
Easy cleaning and easy ID'ing dunnage
Eco-friendly dunnage
Ergonomically designed, stackable material handling
Food and beverage packaging
Food & beverage resins
Food grade materials
Glass and ceramic packaging
High volume and short production run dunnage
Hydroponic growing trays
Increased employee safety dunnage
Indoor growing trays
Injection-molded trays
Innovative packaging solutions
Innovative, custom-designed dunnage
Integrated logistic packaging
Large-parts dunnage
Lightweight plastics
Logistic integrated packaging
Material handling
Packaging solutions
Plastic injection molding
Plastic packaging
Recyclable packaging
Reusable plastic
Robotic automation trays
Shipping racks
Storage pallets
Storage trays
Sustainable packaging
Thermoformed trays
Warehouse pallets
Warehouse trays